Après Nous, le Déluge
(November 10 – December 22, 2006)
"Après Nous, le Déluge" examines the most basic element required for the making and understanding of a work of art: the act of looking.
Guest curator and artist Don Joint asked 16 artists—Susana Coffey, Eileen Foti, Elliott Green, Ro Lohin, Melissa Meyer, Mario Naves, Carl Plansky, Deborah Rosenthal, Susan Ross, Ivan Stojakovic, Randy Stoltzfus, Evelyn Twitchell, Douglas Vogel, Chuck Webster and Trevor Winkfield—to seek out a specific piece of Sèvres porcelain (the royal porcelain of France, founded in 1756) and create a new work based on their visual, emotional or intellectual response to their chosen object. The results demonstrate how multiple perceptions of a similar object open up that object's potential meanings in varied and exciting ways.
The particularity of Mr. Joint's decision to use an object as culturally and aesthetically charged as Sèvres porcelain highlights the important position throughout history certain decorative objects have had as cultural signifiers. Here, Sèvres porcelain can be seen as an analogue for a frivolous, elitist aristocracy (with functionless handles and jeweled surfaces serving no purpose except beauty), while simultaneously representing the pinnacle of excellence in the applied arts (those same decorative flourishes pioneered innovative design and placed Sèvres ahead of its competitors). The decision to use an object from the area of the applied arts also points to a general lack of appreciation for these items, a situation too common with most contemporary artists. There is a rich tradition of reciprocity between the various media of the visual arts, and this exhibition aims to highlight the decorative arts as a still-viable source for artistic inspiration.
On view alongside these artists' works are top-quality examples of 18th, 19th and 20th century Sèvres porcelain. This gives the viewer the opportunity to examine and engage the object, much as the artists themselves might have engaged their own chosen piece of Sèvres. It is a rare opportunity to be able to experience the motif while looking at the finished product.
A fully-illustrated, 20-page catalogue—with an introductory text by Brice Brown—is available ($20, postpaid)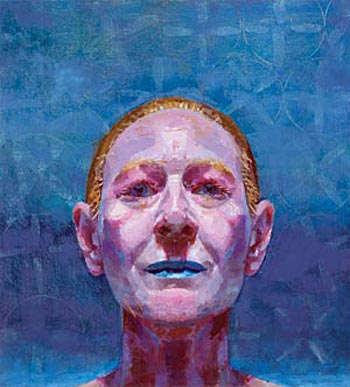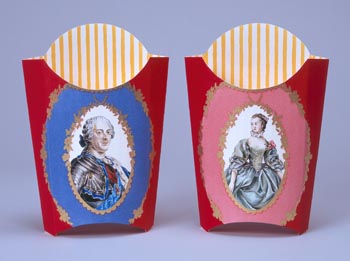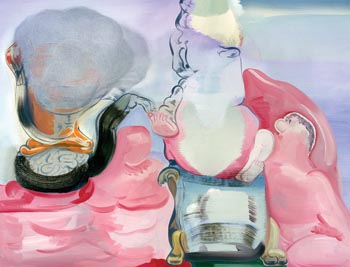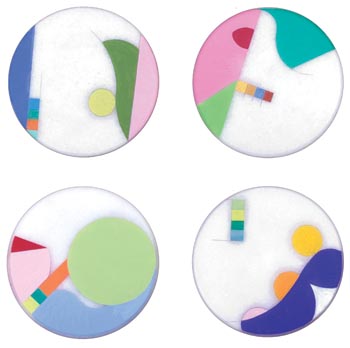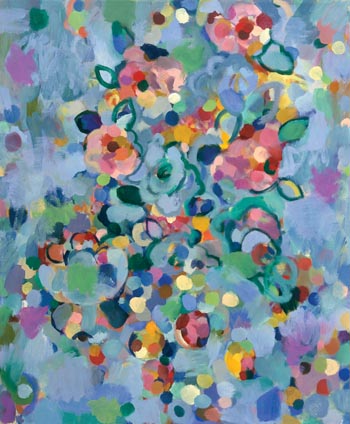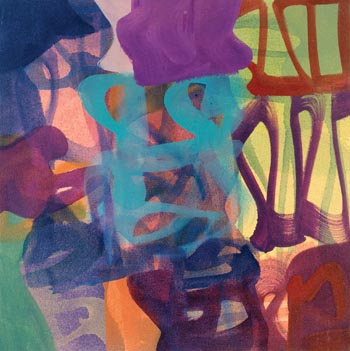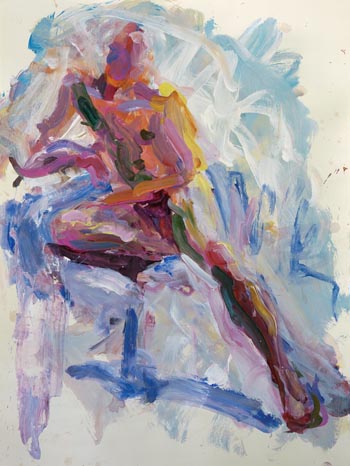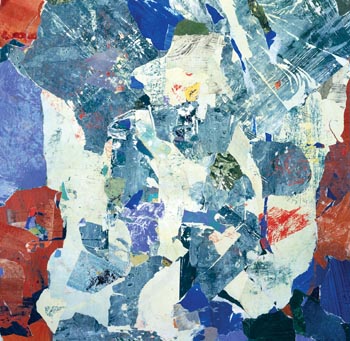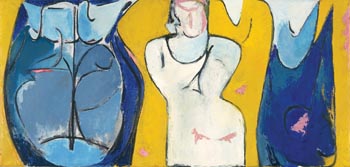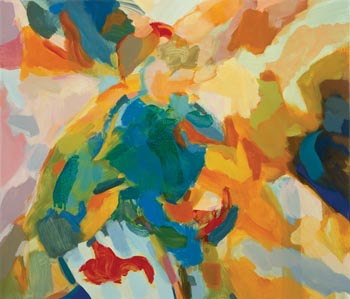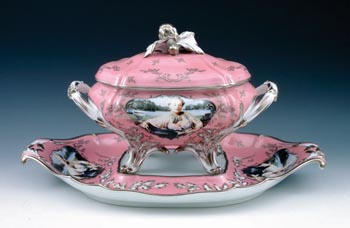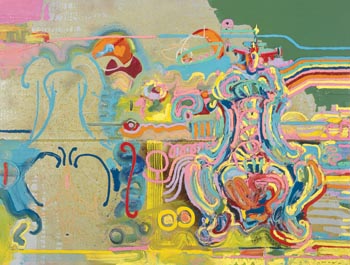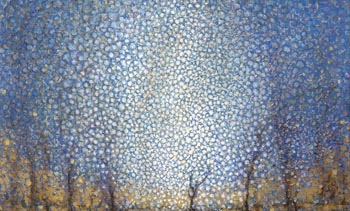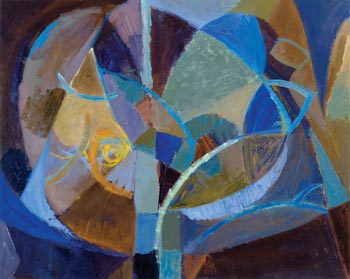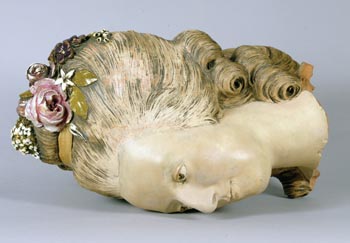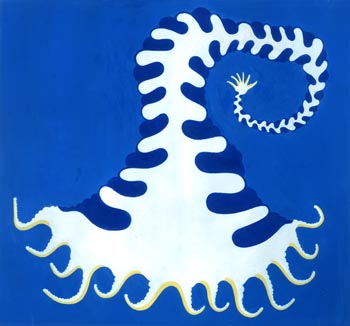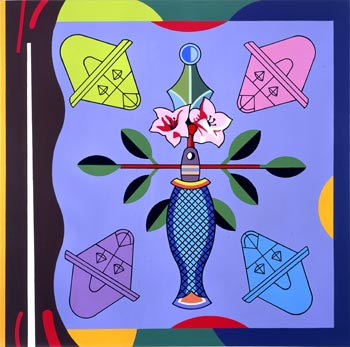 Susanna Coffey
Celeste, 2006
Oil on panel, 11 x 12 inches
Eileen Foti
French Fries: Celestial Blue, 2006
French Fries: Pompadour Pink, 2006
Gouache with litho and metallic pigment, 7 ½ x 5 ½ x 2 inches each

Elliott Green
Baby Fat Cuvette, 2006
Oil on canvas, 18 x 24 inches
Don Joint
Nécessaire, 2006
Oil on marble, 9 x 33 inches framed

Ro Lohin
La Vie en Rose, 2006
Oil on canvas, 34 x 28 inches

Melissa Meyer
Kann's Fennel, 2006
Oil on canvas, 22 x 22 inches

Mario Naves
Birds, Angels, Trees and Rainbows, 2006
Acrylic paint and pasted paper mounted on canvas, 36 x 37 inches

Carl Plansky
Untitled, 2006
Oil on paper, 30 x 22 inches

Deborah Rosenthal
Symmetria: A Woman and Two Vases (Redux), 2006
Oil on canvas, 18 x 38 inches

Susan Ross
Potpourri, 2006
Oil on canvas, 34 x 40 inches

Cindy Sherman
Madame de Pompadour (née Poisson), 1990
Porcelain, 14 ½ x 22 x 11 ¾ inches

Ivan Stojakovic
Raising the Stakes of Frivolity, 2006
Silver enamel spray paint, alkyd and oil on canvas, 30 x 40 inches

Randy Stoltzfus
Trees, Sèvres blue and gold, 2006
Oil and gold leaf on panel, 13 x 21 inches

Evelyn Twitchell
Evening Tree, 2006
Oil on canvas, 16 x 20

Douglas Vogel
Does This Mean Anything?, 1975/2006
Found terra cotta bust

Chuck Webster
Elephant Memory, 2006
Oil on panel, 24 x 26 inches

Trevor Winkfield
Sèvres Corset Bouquet, 2006
Acrylic on linen, 25 x 25 inches