THE CONCEPTUAL OBJECT
(May 18 – July 13, 2007)
"The Conceptual Object," a show that features the work by six contemporary artists—Paul Forte, John Goodyear, Michael Oatman, Donald Shambroom, Jeff Sheridan, and Douglas Vogel (see biographies below)—opens at Francis M. Naumann Fine Art on May 18, 2007.
Technically, the work shown in this exhibition can be categorized as sculpture, yet each of the artists relies upon the primacy of the object. Historically, this impetus can be traced to the readymades of Marcel Duchamp, who introduced the concept that commonplace, everyday objects could be elevated to the status of art by the mere act of their selection and display. But these artists may owe an even greater debt to the variation on this concept practiced by Duchamp's friend and colleague, Man Ray, who preferred to combine objects and give them amusing or provocative titles, a gesture that he felt elevated these objects to the status of visual poetry.
A semblance of these ideas can be found in the various objects contained in this exhibition, although with one exception (the work of Douglas Vogel), none of these artists consciously attempted to replicate these historical precedents. In all cases, however, the artists have relied upon the power of an object or objects—ordinary items that, in most cases, we are already familiar with in our everyday lives—to convey ideas that transcend the existence of the object itself. The resultant concepts are as varied as life itself, ranging from the poetic (Paul Forte), amusing (John Goodyear), thought-provoking (Michael Oatman), magical (Jeff Sheridan), political (Donald Shambroom), historical (Douglas Vogel), and sublime (all of the above).
Paul Forte
Before moving to Rhode Island in 1987, Paul Forte lived and worked as an artist in the San Francisco Bay Area for almost 20 years. A second generation Conceptual Artist, Forte has exhibited at the San Francisco Art Institute, San Francisco, California (1975,1983); A Space Gallery, Toronto, Canada (1978); The Wadsworth Athenaeum, Hartford, Connecticut (1991); and the Kim Foster Gallery, New York City (1998). Forte's work is included in the Sol Lewitt Collection, Chester, Connecticut; the Museum of Modern Art, New York City (artist's books); and the Yale University Art Gallery, New Haven Connecticut, among others. Paul Forte is a past recipient of a National Endowment for the Arts, Artist Fellowship (1978), and a Pollack-Krasner Foundation Fellowship (1990).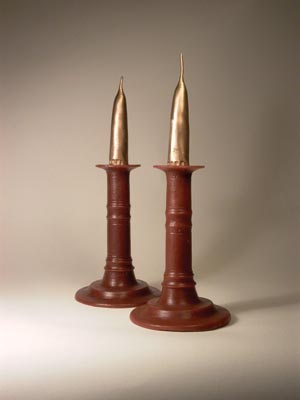 John Goodyear
John Goodyear participated in Martha Jackson's shows that opened with the sixties, New Media-New Forms 1 and 2. Since then his work has continued to range widely, from 3-D and kinetic painting, heated, earth-curved, negative sculpture and at this point, isomorphic objects. Manifestations of these approaches appeared in shows such as The Responsive Eye, at the Museum of Modern Art; Contemporary American Sculpture, the Whitney; Plus by Minus, Albright-Knox Gallery; Interaction, M.I.T; Light/Motion/Space, The Walker Art Center; Cracks in the Modern, Art Gallery of Hamilton, Canada. His work has been circulated throughout Germany by the U.S. State Department and through England and Scotland by the Institute of Contemporary Art, London. He is in the collections of the major New York City museums and overseas at the British Museum, the National Library of Paris and the Macedonian Center for Contemporary Art, Thessoloniki. One-person shows occurred at the Amel Gallery and Snyder Fine Art in New York and as far away as the Inhibodress Gallery, Sydney Australia.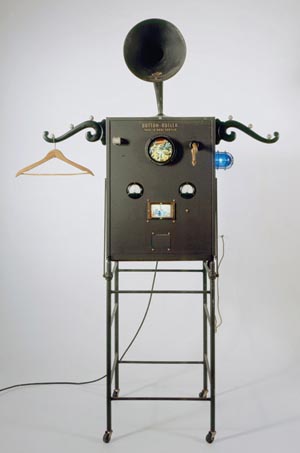 Michael Oatman
Michael Oatman works in video, installation, drawing and collage. He has produced over 20 large-scale site-specific installations since 1992, on a variety of themes including capital punishment, eugenics, and the colonial legacy of museums. His collages, meticulously crafted from thousands of hand cut images, recall natural history dioramas, flow charts and scientific taxonomies. Recent projects include A Romance in Optics (2005),a voyage/documentary made to Easter Island; Model Citizens (2006), a documentary and exhibition about people who make scale models; and The Shining (a new commission in progress for MASSMoCA). As a curator he organized the first Factory Direct (2001), a series of residencies/exhibitions which placed artists in factories in Troy, NY. In 2005 a mid-career survey of his work was presented by the Tang Museum at Skidmore College in Saratoga Springs, NY. A catalog of the exhibition, entitled A Lifetime of Service and a Mile of Thread, has just been published by the museum. In addition to his activities as an artist and curator, he also teaches in the School of Architecture at Rensselaer.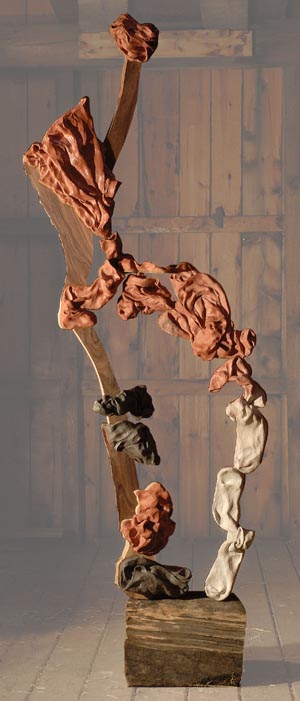 Donald Shambroom
Donald Shambroom's sculpture of the last several years addresses the ironies ands tragedies of war. His work has been shown in New York, Los Angeles, and Boston's Institute of Contemporary Art. His paintings and large drawings have been acquired by the Metropolitan Museum, the Museum of Fine Arts, Boston, and the DeCordova Museum in Lincoln, Massachusetts. A painter for most of his life, he began making various kinds of objects in 2000 after the death of his first wife of 22 years. At this time, his deep interest in Marcel Duchamp, about whom he had already begun to write and publish articles, came to the forefront in his artistic practice. For the past few years, Shambroom's public art project about the Iraq war, "Fatalities," has appeared in storefronts throughout the greater Boston area. His work can be seen at www.donaldshambroom.com.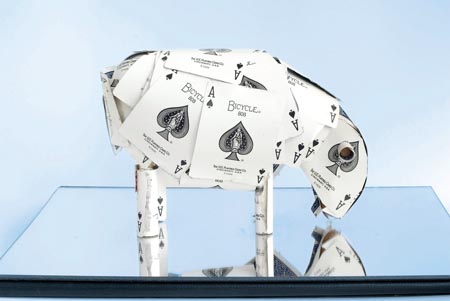 Jeff Sheridan
Jeff Sheridan's work establishes a dialogue between the conjuror's art of Magic and the Surrealist aesthetic. One of most highly respected Magicians performing in the world today, Sheridan is noted for his flawless sleight-of hand, constant innovation and inventing ability. He is House Artist at the premiere variety theater in Germany, the Tigerpalast Internationales Variete of Frankfurt. Sheridan has simultaneously made a life-long exploration of Surrealism from performing for Salvador Dalí to his first one-man-show of art "Jeff Sheridan: The Surrealist's Magician" in 1998 (Deutsche Bank, The Lobby Gallery, New York City). Along the way, he has developed an original theory about the relationship of Magic and Surrealism introduced in his article, "Conjuring and Its Cousin" (Site Gallery, UK; Magic Magazine). An outstanding scholar of both Magic and Surrealism and a published author, Sheridan studied art with Malcolm Morley at the School of Visual Arts, New York City.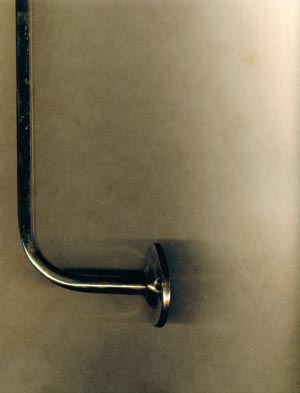 Douglas Vogel
Douglas Vogel, trained in art and theater in Wisconsin, received his Masters in painting in San Jose, California in 1962 with his collage, painting, and assemblage series "Violence in America." Ever since, he has been investigating the history and method Modern Art through painting, assemblage, and installation art. In the 60s, he contributed to the new genre of Environmental Art with his "SpaceEscape" (1966); the installation "Aisle: C.U. in My Dreams" for YoU CaLl ThAT aRt???!?: Developments in Non-Standard Form at CU, Henderson Museum, University of Colorado, an exhibit that he co-curated in 1969; and another installation for the major regional exhibit Art/Colorado/'69, at the Denver Convention Center, selected by Maurice Tuchman. Vogel's work in painting and assemblage—treating such things as the accidents of art materials, the history of jazz, street crime, and the works of the Dada movement—has been featured in numerous gallery and museum shows, including Seeing Jazz, Smithsonian Institute (1997), and Living With Duchamp, Tang Teaching Museum and Gallery, Skidmore College (2003), in which his [Title], a painting/installation re-contextualized the installation of Duchamp's "Large Glass." Douglas Vogel continues his investigations in New York City, and is represented by Francis M. Naumann Fine Art.