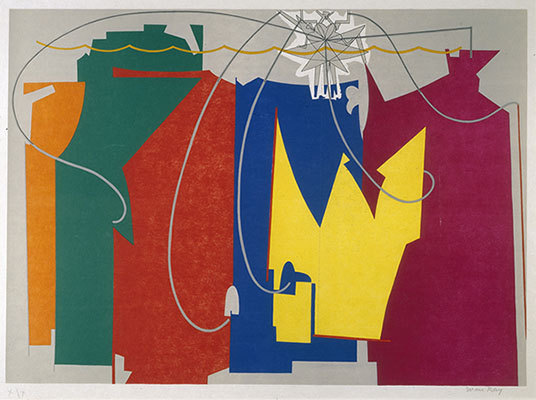 Man Ray is best known as a photographer, indeed, as one of the most innovative photographers of the modern era. That well-deserved reputation has, however, tended to overshadow his work in other media, particularly as a painter, which, throughout his life, he maintained was his first passion. It was his work as a painter that let him to the art of printmaking, for he quickly realized that like the printed word, multiple impressions of a given work of art could reach a far larger audience. In 1914-15, while living in an artists' colony in Ridgefield, New Jersey, he used a lithographic press to print books of his poems, many of which were embellished with illustrations to accompany his text. In 1917, a few years after he began his first experiments in photography, he used the medium to create cliché verres, photographic prints that were produced by means of negatives made entirely by hand, using a stylus to draw onto the surface of a coated plate of glass. This allowed the artist to print more than one impression of a given image (which he usually limited to no more than three signed and numbered copies).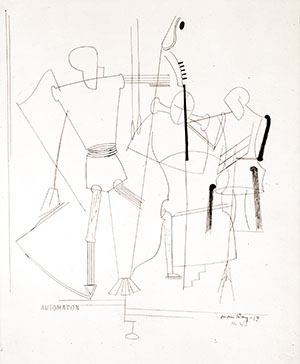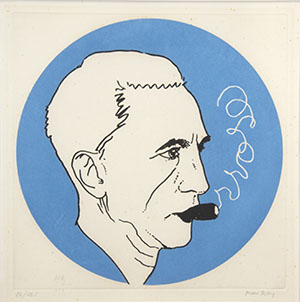 After moving to Paris in 1921, Man Ray became an active member of the Surrealist group, where he entered into collaboration with some of its most notable artists and writers—Louis Aragón, André Breton, Marcel Duchamp, Paul Éluard and Tristan Tzara—to produce illustrated books. Even when he moved to Hollywood, California, upon the outbreak of World War II, he brought his knowledge and expertise of prints to the United States, working in the studio of Lynton Kistler, a noted lithographer who was instrumental in bringing the art of printmaking to Los Angeles.
When Man Ray returned to Paris in 1950, he continued to produce prints, an activity that reached a crescendo in the last decade of his life when he authorized various printmaking firms in France and Italy to execute a series of limited-edition prints of earlier paintings, instructing them to employ the most recent innovations in the media to produce the most faithful and accurate reproductions of his work. As Katherine Slusher—an expert in Man Ray's prints (and author of a brochure to accompany the present exhibition)—has observed: "Spanning two continents and various generations of artists, Man Ray's work in prints parallels the history of 20th-century printmaking."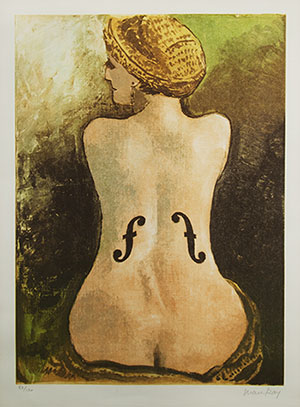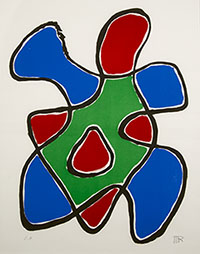 Katherine Slusher is a writer, curator and researcher based in Barcelona, Spain. She has a degree in Museum Studies from Syracuse University and is currently completing her PhD on Man Ray's graphic work in the Art History Department, University of Barcelona.
Catalogue: MAN RAY: Printmaker—a tripartite brochure with an introductory text by Katherine Slusher—is available upon request.